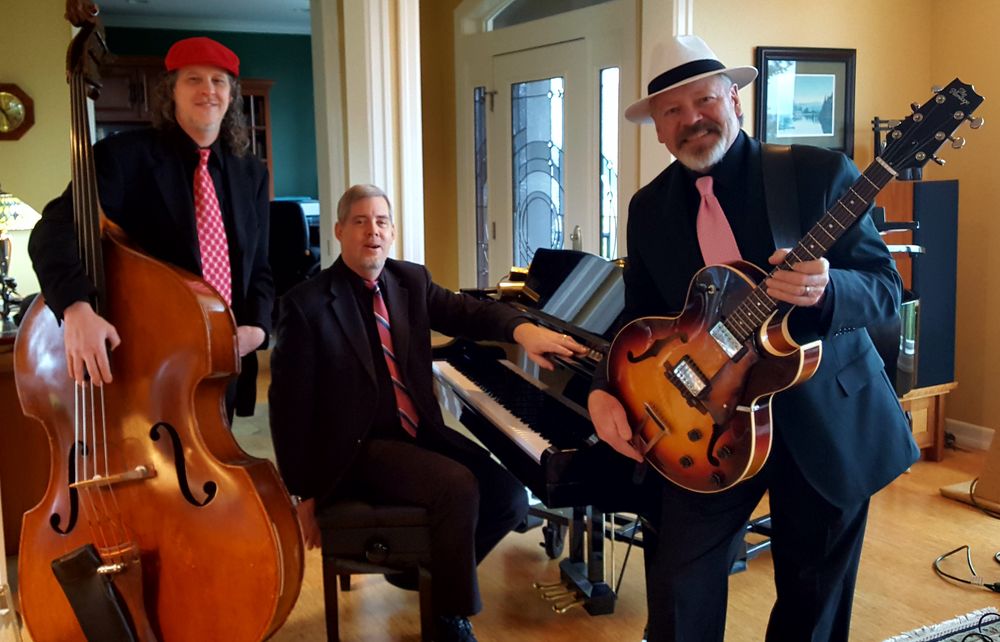 Drawing material from Mike's new album, Mike Faast Sings the Standards, the trio focuses on music from the great swing era as well as blues, jazz and 60s' soul. Expect to hear jazz standards such as "All of Me", "Georgia", "Paper Moon", "If I Had You", "I Got Rhythm", "It Don't Mean a Thing", blues and soul such as "Sunday Kind of Love", "Lost Mind", "At Last", "Is You Is, Or Is You Ain't", "Stormy Weather", "My Cherie Amore", "Rainy Night in Georgia", country swing such as "The Night Life", "Walkin' After Midnight", and jazz like "Take the A Train",  "Jersey Bounce", and many more. This is great dance music, however, it's also a lot of fun to just sit and listen to. Whether you need a 5 piece band for your town fair, festival or corporate event, or a smaller jazzy combo for your wine bar or cocktail party, we have you covered.
*The trio features: Mike Faast on guitar and vocals, Andy Carr on piano, and Myco Ferrel on stand up bass.
*An instrumental version of the band is also available.
*Note: The band can be expanded to quartet or quintet by adding sax/clarinet and drums. 
Honeysuckle Rose
Mike Faast Music Jazz Standards